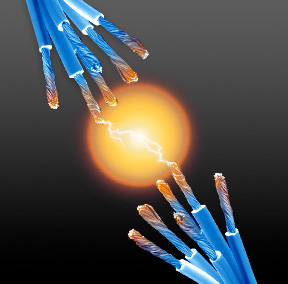 The sparks fly!
Artificial Intelligence in combination with Machine Learning: from the idea, feasibility, PoC to realisation, Co-Piloting, Natural Language Processing (NLP), Autonomous driving and flight, (chat) Bots, Data & Analytics/Data Science, Virtual Digital Assistants, Cognitive Services. Computer Vision, Image and Pattern recognition, Intelligent Diagnostic Systems, Predictive Maintenance, Azure, AWS, IBM Watson, TensorFlow, GCP, etc.
   Automotive, eMobility: ADAS, V2X, Power Train, HMI, Comfort functions, Vehicle Diagnostics, AI based Predictive Maintenance, Shared Mobility Services, Route planning and optimisation in Transport&Logistics, Algorithms and close to hardware solutions for optimisation of Battery electronics and Charging stations, Low-level embedded programming, CAN, LIN, ECU, Penetration test, Vulnerability assessment, Encryption, Security by Design, Static and dynamic code analysis, SDK development and support, AUTOSAR, TISAX, SPICE L3, etc.
   Banking, FinTech, Insurance: Maintenance of legacy systems and cloud migration, PoC for new business models and Automation of processes (also relief from Regulatory inefficiencies) with dedicated FinTech middleware, B2C platforms, Credit approval processes, International transactions, Contactless payments, Stock market analytics/Algorithms for financial markets, Biometric authentication, Digital signature, Crypto currencies, Anti-money laundering, Fraud detection, BAFIN compliant (BAIT), etc.
   Cyber and Information Security: Securing Data, Business Processes, Critical Infrastructure, Compliance with laws and regulatory requirements (NIS2), Design and development of Blockchain-based hierarchy-free B2B or B2G eco-systems with E2E encryption, Penetration testing, Vulnerability management, Forensic, Preventive actions, Training for process audits and certifications, Security by Design, Static and dynamic code analysis, SoC/SOC as a Service; Various certifications available, etc.
   eHealth, Medical, Pharma: Design and implementation of Digital Patient Records according to HL7 standard, Development of software for medical devices, Patient Monitoring Systems, Medical training devices, Health apps, SaaS solutions for Clinical Trial and Pharmaceutical approval process, Laboratory automation, Automated liquid handling in biomedical laboratories, Documentation software, etc.
   Metaverse: Design and implementation of virtual worlds as events and marketplaces. Avatars, Digital assets, NFT (Non-Fungible Token), Proof of Attendance (PoA), also in preliminary stages AR/VR, 2D/3D Modelling for eCommerce, Marketing, Digital museum, Data glasses, Virtual training, Digital Twin, etc.
   Hyper Automation: Digital Transformation of routine processes, Process Mining, RPA, Process Reengineering, No/Low Code – ELO, form.io, Outsystems, MuleSoft, Mendix, Microsoft PA, UIPath, in combination with AI to Self-learning processes, Verification of forms and plausibility check of processes, Application in regulatory environments (Authorities, Banking, Insurance), etc.
   System Modelling: System C, FPGA fabrics (Xilinx, etc.), Hardware acceleration and algorithm development (CODECS, VoIP, Communication, AI-based applications, etc.), HW/SW Codesign, etc.
See you!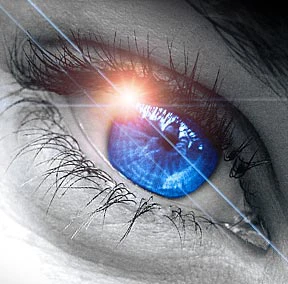 Conferences and Fairs 2023/2024:
| | |
| --- | --- |
|    Jan. 26. | Zukunft IT |
|    Feb. 1.-2. | Dekarbonisierung im Mittelstand |
|    Feb. 7.-8. | EUROPE 2023 |
|    Feb. 23.-24. | IT Strategietage, Hamburg |
|    Mar. 14. | embedded World |
|    Mar. 14.-16. | Moonova |
|    Mar. 22. | Pharma 2023 |
|    Apr. 19. | CCX Virtual |
|    Apr. 25. | Chemie 2023 |
|    May nbsp; | CIO Charity Run&Bike |
|    May 10.-11. | Big Data World, Frankfurt |
|    May 11. | Bitcom Digital Office |
|    June 6. | Summit IT Zukunft |
|    June 14.-15. | Moonova Expo |
|    June 14.-16. | Green Tech Festival, Berlin |
|    June 28.-29. | European Women in Tech |
|    Sep. 14. | Innovation Day, Erlangen |
|    Sep. 19. | Cyber-Insurance |
|    Sep. 27. | SAP Tage, München |
|    Sep. 28. | DMC Future Congress, München |
|    Oct. 17. | emove360 |
|    Oct. 18.-20. | Dekarbonisierung, Düsseldorf |
|    Oct. 25.-26. | European Metaverse Summit, Berlin |
|    Nov. 7. | Health – Digital Future |
|    Nov. 14. | Medica, Düsseldorf |
|    Nov. 12.-15. | Bavarian Business Delegation, Ireland |
|    Nov. 22. | Künstliche Intelligenz, Munich |
|    Nov. 28.-29. | Cyber Security |
|    Nov. 29. | ISX IT-Security Virtual Conference 2023 |
|    Dec. 7./8. | Handelsblatt Industriegipfel 2023, Minden |
|    2024 | |
|    Feb. 21.-23. | IT Strategietage 2024, Hamburg |
|    Feb. 28./29. | BoschConnectedWorld, Online |
|    Mar. 6. | CCX 2024, Online |
|    Mar. 19./20. | InternetWorld, Munich |
|    Apr. 16. | eIDAS Summit – Digital Trust&Identity, Online |
|    Sep. 25./26. | SAP Tage, Munich |
Local Recurring Activities:
Bayern International

eMove360

ROSIK

Seeoner Kreis

Stellwerk18

TH Rosenheim

Wirtschaftsjunioren Rosenheim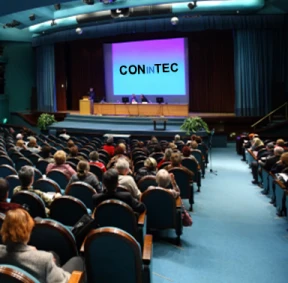 Next Webinars: Thursday, January 25., 2024 (14.00/15.00/16.00 CET) (held in German only):
Webinar: Offshore, Nearshore, no-shore?

– internationales Outsourcing von IT Services und Entwicklungsleistungen, ein globaler Vergleich zwischen den Regionen; ein Praxisvortrag für Entscheider. Kostenfreies Webinar (45 Min mit Frage/Antwort) 14.00 Uhr

Webinar: Innovation Nearshore – Osteuropa: Innovationspool für neueste disruptive Technologien und Analyse Kompetenz in IT Services und Entwicklungsdienstleistungen – ein Praxisvortrag für Entscheider. Kostenfreies Webinar (45 Min mit Frage/Antwort) 15.00 Uhr
Webinar: Nearshore – BPO, IT-Services, Software-Entwicklungsdienstleistung aus/in Osteuropa, ein Vergleich der Länder Osteuropas; Kostensenkung und Innovation? ein Praxisvortrag für Entscheider. Kostenfreies Webinar (45 Min mit Frage/Antwort) 16.00 Uhr
Registration and further dates please via "Contact Us"
Next Talks
Contact us for arrangement of your talk.
Have a wonderful Christmas Time! Kind regards from Elke and Hans – your CONINTEC team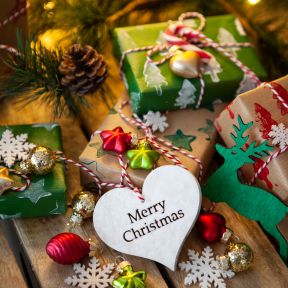 GIZ Training

for Tunisian IT companies – Dr Hans Schwendner delivered a training module on 'Market entry to Germany

Innovation for Business

– Annual Business Leaders Investment Forum; Dr. Hans Schwendner talked about "The Role of Business-Angels in linking Innovators and Corporate R&D Scientists", organised by MARCHMONT

IT-Connecting with China

– IT infrastructure, data and know-how protection guarantee: the Management Circle seminar held in Frankfurt / Main. Location China, know-how protection, IT location concepts, leadership – three experts talked about theory and practice

BANDexpertforum

– Business Angel Netzwerk Deutschland e.V, experts talked on Intellectual Property: Advanced valuation and integration into business concepts to improve economic exploitation

Effective protection against loss of know-how and industrial espionage




Security check for international sites – the Management Circle Seminar took place in Munich. Business policy, intelligence, leadership, international standards – 5 experts talked about theory and reality

Offshore/Nearshore Software Development

– Experiences from Romania, Ukraine, Armenia – Rosenheim computer science network (ROSINE e.V.) organised an evening lecture at the University of Applied Science, Rosenheim, with Dr. Schwendner as a speaker.

Offshore, Nearshore, no-shore?

– Projects developed internationally, opportunities and risks – IT community of XING organised an evening lecture in Munich. Dr. Schwendner was a speaker.

'Engel fallen nicht vom Himmel

– Kapital und Know-How aus einer Hand' – MBPW GmbH held a fireside chat about experiences and approaches to business support with Dr. Schwendner as discussion partner.

'Kostenvorteile und Wachstumsmarkt' – Is China a chance, myth or risk – Dr. Schwendner talked in the business seminar "China – Chances for SMEs", organized by Commerzbank Munich.

Business Development

– Identify and make use of opportunities for growth. – Dr. Schwendner talked within the training initiative for SMEs, organized by the Technologiezentrum Hannover 

China –Business Location Shenzen

– the Chinese European Business Forums hosted a presentation of the European Office of Shenzen Government, China.

Lecture 'develop your enterprise' at the University of Rosenheim. 

Experts on matters of

Business Angel Investments

(Tax Aspects, Intellectual Property, syndication, contract works …) discussed at band expert forum.

In Rosenheim, the club bansplus –

Business Angels Südbayern

plus eV was founded. It was a platform for innovative entrepreneurs and business angels. Dr. Hans Schwendner was a founding member and Chairman of the Board.

Former Projects

– done with partners in Asia and Eastern Europe: Biometric sensors, CNC machines and control systems, consumer electronics, energy management, electric motors, electronics manufacturing, energy optimization, cable harness, plastic injection molding , die casting, medical equipment, metal processing (turning, milling, welding, punching …), PC Security, RF ID, electric metering, telecommunication, overmold, environmental technologies (co-generation, water treatment, solar energy), video technologies, etc.

Publication:

"Management & Führung" – the latest findings and experiences from companies and business'. Co-author Dr.-Ing. Hans Schwendner (reviews on Amazon).